Rory is a male and is Rachel's pixie partner and helps her transform into Glitter Diamond.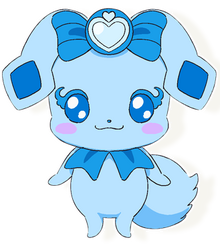 Personality
His personality is similar to Rachel's. He is reliable and kind, although he speaks the truth even when it sometimes hurts. Also like most young pixies, Rory tends to be very sensitiv and can cry easily.
Trivia
He is the first male pixie while Lance is second.
Gallery